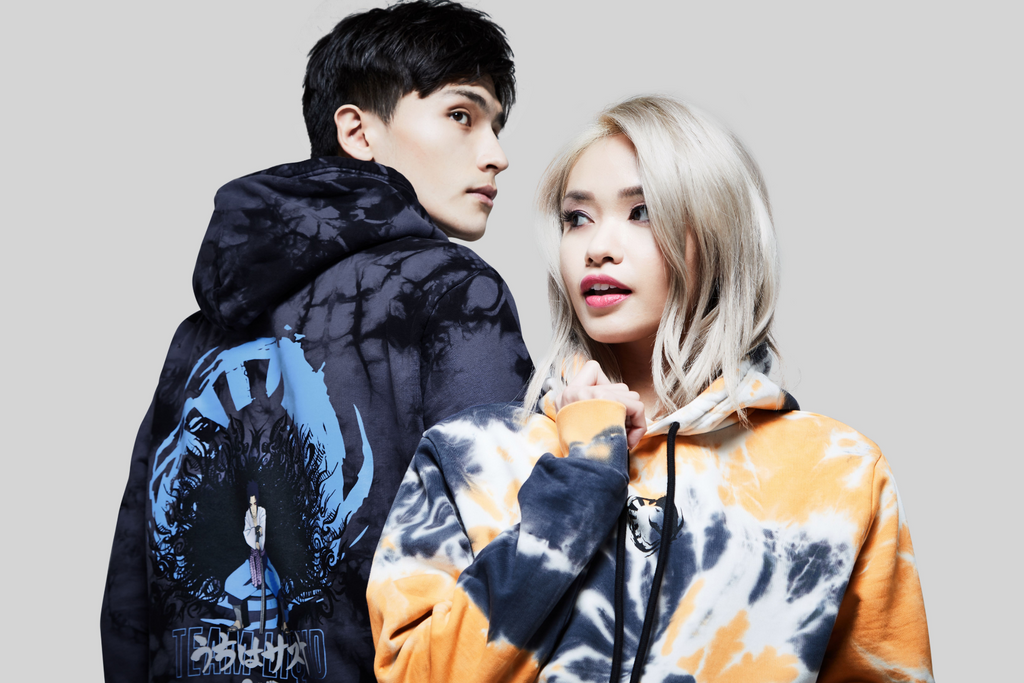 UPDATE 2.12.2021 - 6:00PM PST

#LIQUIDxNARUTO was an incredible success and we couldn't be more proud of our launch today. As you may have seen, the traffic crashed our backend systems forcing us to remove the collection on our site to deploy a fix.

This crash caused us to oversell quantities of certain products in error. We will be honoring these purchases with a second production run and throwing some extra goodies your way in apology for the delay. If you're part of this group, you'll be receiving more info soon via email, as well as an opportunity for a full refund if you don't wish to wait.

For everyone else, we want to show our thanks as we know many of you were unable to get items you wanted, or missed out on certain pieces. As of right now the ENTIRE collection is available for PRE-ORDER until February 19th at 5pm PST. We expect to begin fulfillment of this second wave by May of this year.

Thanks so much for your support,

- Team Liquid Apparel Team

F.A.Q
Q: When can I expect my pre-ordered items?
A: We expect to begin fulfillment on our second wave of production by May of this year!

Q: If I ordered earlier in the day on the 12th, will my items ship from stock?
A: A majority of the items purchased within the first hour of launch and before we pulled the site down will be fulfilled from stock. If this is the case for you, you will receive an email with tracking inside the next week. If your order was transferred to our pre-order production wave, you will receive an email offering to keep your order on the new timeframe or get a full refund.

Q: If I placed an order during the first wave, but want to add a pre-order item, can I combine my orders?
A: Yes! Please place both orders, and reach out to our customer support. We will be as flexible as possible with all requests.

Q: Why is Liquid x Naruto only available in the United States?
A: Our collaboration with Naruto Shippuden is exclusive to the United States due to licensing limitations, we thank you for your support and are working to bring Liquid x Naruto to a global audience in time. The more requests for other regions we get, the better!

Q: What was the focus for this drop?
A: Each piece is developed fully in house with hand selected fabrics, washes, application methods, and more. The launch collection includes a lot of inspiration from Team 7's members Sasuke, Sakura, Naruto & Kakashi!

Q: What's next for the collection?
A: We have more drops planned, and will be exploring some of our favorite characters and groups within the Naruto Shippuden universe.

Q: When are you making items for _____ character?
A: We're already in development on our next drop which covers one of our favorite aspects of Naruto Shippuden. Please give us feedback nonetheless, we want to take Liquid x Naruto in a direction our fans are stoked about!

Q: Why is the Sakura tee not launching with this collection?
A: You may have seen our Sakura character tee in some of our content for LIQUIDxNARUTO! We identified inconsistencies on the printing of this garment that didn't meet our premium standards and have decided to rework it for a future capsule drop launching in the near future.

Q: Why is this collection priced on the premium side?
A: We price Liquid x Naruto relative to our costs while looking to bring an accessible collection overall to our fans. Officially licensed apparel has a naturally higher cost due to the amount of parties involved.

Q: How can I get involved?
A: We're super excited to take this first step in the anime community and have plans beyond just the apparel we put up for sale. Keep your eye out for digital fan packs, events, and other engagements we'll be running through the year for ways to join in on the fun!